David and I went back to Pittsburgh over the weekend to visit the family. We had a nice visit, and headed back to Cleveland late Saturday afternoon.
We stopped at the Crafton-Ingram shopping center to buy some packs of gum for the road. While there, we noticed a sign advertising an upcoming event.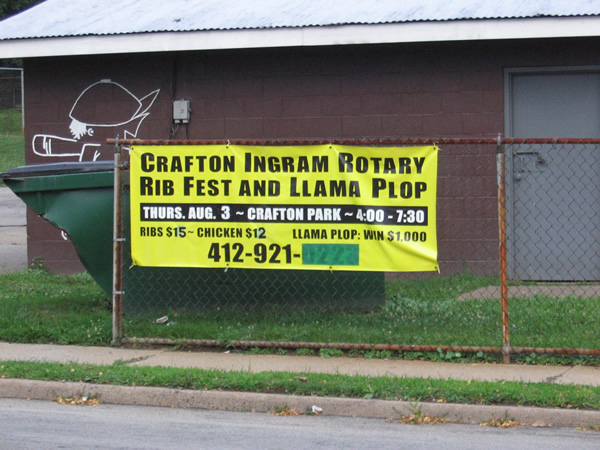 When we got back to Cleveland, I called my parents and asked them if they knew what on earth is a llama plop?!
Mom and Dad know someone in the Rotary, and learned that it is a "game of chance" played like Bingo on a large outdoor field (e.g., Crafton Park). You purchase a square on the field, and two llamas are allowed to roam freely. If the llama "plops" (i.e., poops) in your square, you are a winner!!
Contact me if you would like directions to Crafton Park. 🙂